Phuket
YOUR THAILAND SECOND HOME – SHARED OWNERSHIP OF LUXURY PROPERTIES IN PHUKET, PATTAYA AND KOH SAMUI
Phuket is Thailand's most popular destination, named as Conde Nast's 'Top 3 Best Island Destinations' thanks to its secluded islands, pristine beaches, year-round sunshine and crystal clear waters. Home to some of the country's most genuinely welcoming people, Phuket is sure to remain a top investment destination and the perfect place to obtain a shared ownership second home.
"The Pearl of the Andaman Sea" is the perfect place to unwind, a zen-like home to Buddhist temples and traditional villages. Those looking for adventure can explore tropical landscapes, untouched coral reefs, tiny islands and exotic wildlife, heading back to designer properties by dusk, to prepare for the area's incredible nightlife.
Home to the nation's second busiest airport, Phuket offers direct connections to Asia's largest cities as well as transfers to Bangkok, Chang Mai, Koh Samui and Pattaya, throughout the day.
Our current selection of shared ownership resort properties in Phuket include: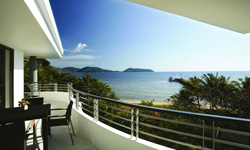 Absolute at Nakalay Palms
Contemporary living, secluded seascapes near vibrant beach scene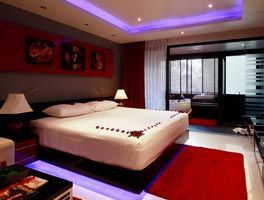 Absolute Bangla Suites
Cool, chic city style in the heart of the action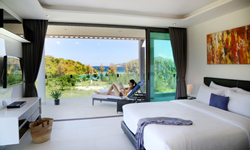 Absolute Twin Sands
Stunning dual ocean views, designer sophistication