The Luxury Lifestyle can now be yours
Owning a yacht is the sort of thing that is normally reserved exclusively for the rich and famous. At Absolute, we decided that everyone should have a chance to feel like master and commander of their own luxury vessel. We've arranged it so that you can explore the many islands of the Andaman sea around Thailand at your own pace, and have the taste of the jetset lifestyle you deserve… at a price you can afford. The World, a 42' Elan Sportcruiser, is a state of the art yacht. Designed by award winning architect and yacht designer Tony Castro, it gives you access to the first and last bastion of true luxury left in the world…access to the ocean waves on your own terms and an invitation from every hidden beach cove to play hide and seek.
As the leading expert in shared ownership, Absolute has designed a program where you can own this vessel for a fraction of the cost, and have all the time you need to show your friends and family just exactly how grand life can be. Quite simply, there has never been a smarter way to own a luxury asset in Thailand. And whether you choose to make it a corporate asset, or a part of your family's financial plan, this hassle-free investment promises to provide years of excitement and boatloads of precious memories. Just imagine: you arrive at the marina, your luggage is taken on board by your crew, your Captain awaits your command to anchor aweigh, and power out to sea whilst you simply relax. Your crew are focused on delivering excellent personalised service, catering for your every need - all part of your investment. Whether you enjoy lounging within the boat's modern, light and airy interior, prefer sunbathing on deck to take in awe-inspiring views, or opt to explore the underwater paradises, cruising through the azure Thai seas in utter comfort and style is bliss.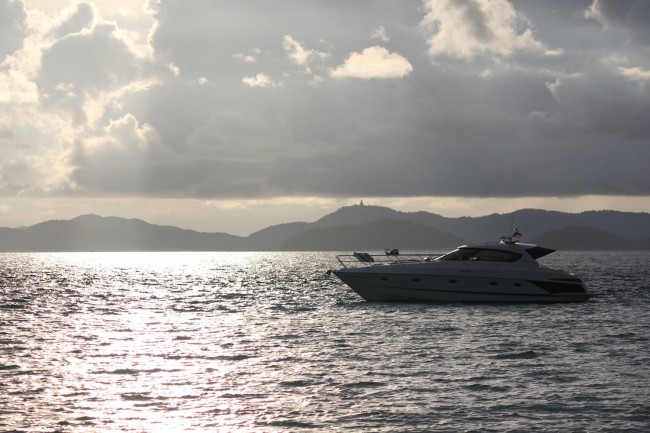 As your Captain steers the boat to a welcome haven for the night, and you have freshened up below, unwind on the smooth white leather seats of the upper deck to be served with a sunset cocktail. Then enjoy a sumptuous evening meal created by your crew, using freshly prepared local food, perhaps even a fish or two, caught earlier that day. Imagine such an evening as you dine with your family and friends, relax after dinner and then retire for the night into your gorgeous cabins as the boat anchors for the night. Not a sound, except for the soft lapping of the water as you drift off to sleep to dream of your next day's adventures. The Elan42 Sportscruiser comes from one of Europe's largest and long established shipbuilders. She is designed by elite super yacht and aircraft designer Tony Castro and constructed to the highest standard for ultimate performance. Offering an impressive 42-foot of space to relax, ample deck space for sun-bathing, a sliding sun-roof, open for those who enjoy the fresh-air feel of yacht cruising, or closed to provide an air-conditioned interior cabin. The stunning Elan42 comfortably accommodates 8 people by day, and up to 4 adults by night in two luxurious cabins. Each cabin is beautifully appointed with luxury fittings and bathroom with a high-pressure shower. The well-appointed kitchen has all the modern conveniences you would expect from such a high standard specification. Her twin Volvo engines are quiet and efficient, and will speed you to your chosen destination or allow you to cruise slowly around the islands of your choice.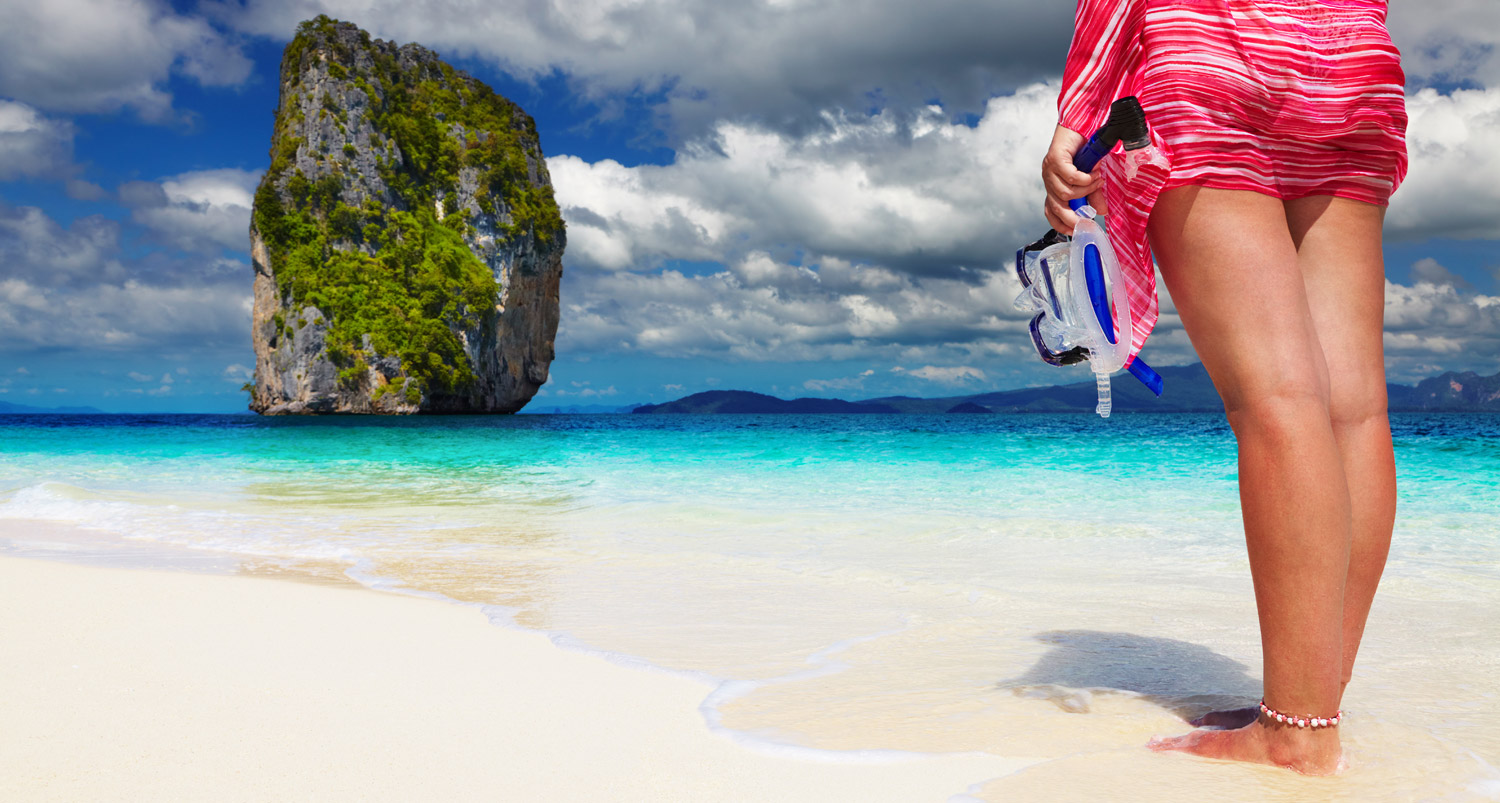 Whether to impress friends and family or, to enhance your business activities, owning a share in this magnificent powerboat is sure to prove an excellent addition to your fractional portfolio or even offer you a first taste of what Absolute has to offer. With one off payments from only US$7,900 for between 3 and 300 days each year, you can own a slice of luxury or even supplement your income by renting your annual allotment out for a fantastic return. At the end of your tenure (currently ten years), you will receive proceeds from the sale of the boat in proportion to your investment. Purchasing through Absolute's multi-award winning fractional ownership division ensures everything is covered under a simple annual maintenance fee. From insurance and mooring costs, to maintenance and crew, Absolute takes care of everything, all we ask is that you relax and enjoy the wonders of the surrounding seas. As is the case with Absolute's shared ownership resort properties, each investor owns a percentage of the powerboat and is registered in the Certificate of Ownership as a shareholder in the asset. As we build our shared ownership programme, we will add further luxury powerboats to our collection, giving you the option to upgrade to an even more extravagant vessel.