2012 Alternative Ownership Conference Asia Pacific continues to drive Shared Ownership industry forward
This week saw the gathering of global hospitality brands and hoteliers in Hong Kong for the fourth highly successfully 2012 Alternative Ownership Conference Hotels and Resorts – Asia Pacific (AOCAP), with speakers from international brands Anantara, Hilton, Hyatt, Marriott, Absolute World Group, Fairmont Raffles and Wyndham, as well as hotel groups such as Langham and HNA China, to name just a few. 115 delegates from 12 countries, including Australia, New Zealand, United Kingdom, Germany, Spain, Singapore, Thailand, Malaysia, Vietnam, Indonesia, United States, the Peoples' Republic of China and Hong Kong, attended AOCAP 2012 at the Marco Polo Hong Kong Hotel.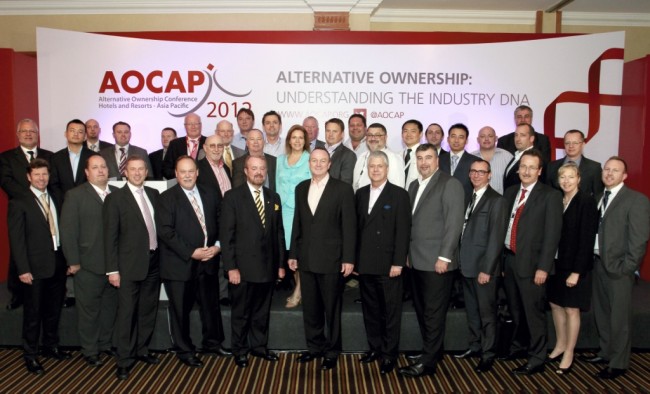 15 Plenary Sessions over two days set the tone for in-depth discussions and debate, in a unique atmosphere and intimate Conference environment. Topics covered, amongst other things, included the economic impact of alternative ownership, industry size, access to capital, branding, the PRC marketplace, industry business models, branded residences, growth opportunities and prospects for the future. ARDA President Howard Nusbaum, presented for the first time at an industry conference the findings of the AIF Study entitled "Analysis of the Global Vacation Shared Ownership Industry 2012", prepared by Oxford Economics for the ARDA International Foundation.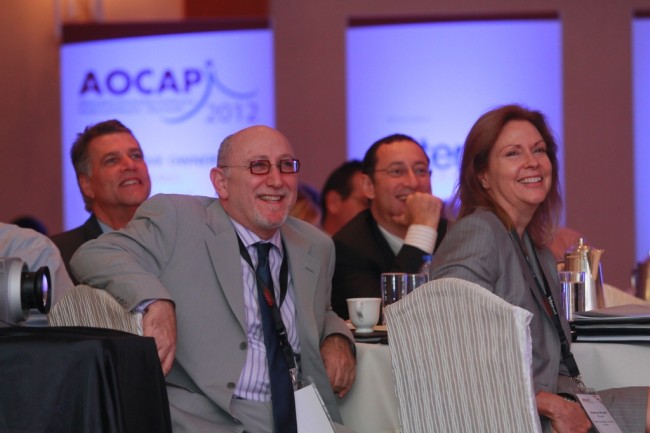 In a presentation derived from data within the same study, Darren Ettridge of Interval International valued the Economic Impact of the Global Industry at close to US$114 billion dollars via direct, indirect and induced expenditures. A hugely informative and entertaining presentation by PATA director Chris Flynn, relating to travel trends across the Asia-Pacific region to 2020 and beyond, was a Conference highlight. As the Shared Ownership industry grows and develops within Asia-Pacific, AOCAP 2012 encouraged a timely discussion of the need for a regional Industry Trade Association to help foster and direct the orderly growth and expansion of the industry within a culturally diverse and complex region of the world.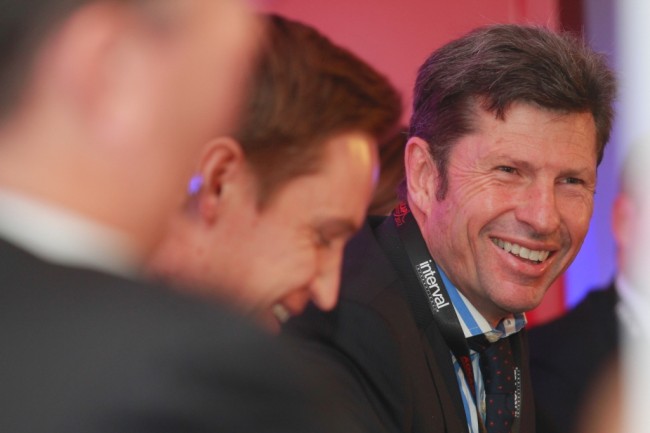 In addition to the Plenary Sessions and discussion tops, AOCAP 2012 provided a unique networking opportunity and environment to foster discussion and debate on the key topics within the industry, and delivered an ideal platform for Asia-Pacific operators to learn from the experience and expertise of executives from the leading global brands. Paul Dean, of the AOCAP Advisory Board, revealed "The 2012 AOCAP Conference had built on the successes of previous years, and this year delivered an interesting and well-researched program of presentations, providing an ideal platform to showcase the industry in Asia-Pacific and promote feedback and discussion."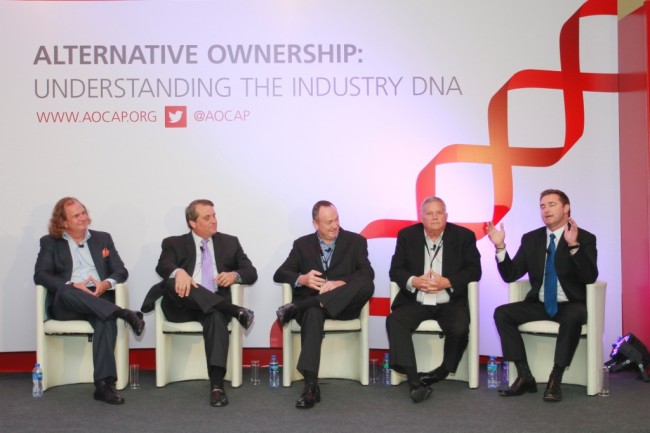 "We are looking forward to AOCAP 2013 and will be announcing next year's plans early 2013" added Dean. Organizers of the AOCAP Conference are looking at Singapore, Kuala Lumpur or Bangkok as ideal locations for AOCAP and urge early sponsorship interest to avoid disappointment.