The Growth of Thailand's Luxury Super Yacht Market
The turquoise waters surrounding the beautiful coast of Thailand and its archipelago of idyllic islands are the prefect cruising ground for luxury yachts. Yet the phenomenon of sailing or boating for pleasure has only recently caught on in Thailand. Up until around a decade ago, the majority of yachts seen in the Gulf of Thailand or Andaman Sea were those of courageous seafarers on their way around the world, and not part of an organised charter group, or
Fractional Yacht Ownership
scheme. But all this has changed, and changed dramatically. Over the last few years more and more people have discovered the delights of boating in the waters off Thailand and the region is one of the fastest growing super yacht destinations in the world. In Asia as a whole, there has been a staggering 335 per cent rise in resident luxury yachts since 2008, with a small number of those being attributed to the growth in
Fractional Yacht Ownership
schemes. The island of Phuket is now one of the key super yacht hubs in the Asia-Pacific region offering unforgettable cruising grounds plus first-class super yacht facilities.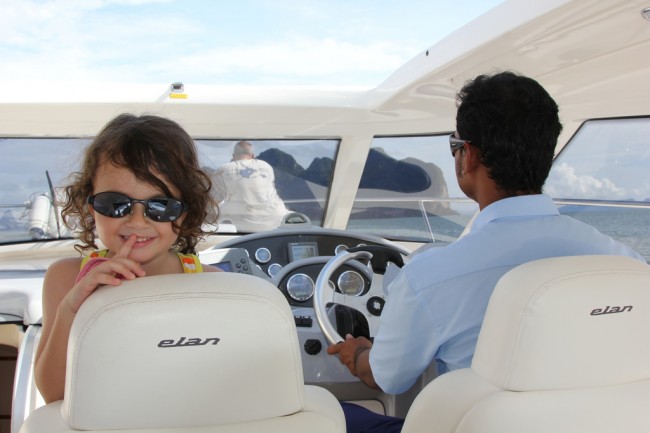 The growth in interest in the yachting industry in Thailand is nowhere more apparent than in the number of people who attend the annual Phuket International Boat Show (PIMEX), which will next year celebrate its tenth anniversary. Last year more than 4,000 people attended the show with transactions at the show exceeding US $25 million. The show's in-water display is the largest in Asia and a big attraction for international buyers who want to see boats in the marine environment. As a direct result of last year's show more than half a dozen yachts were sold. However, owning a boat is a big responsibility, and many yachting enthusiasts are now opting for a
Fractional Boat Ownership
programme which allows clients to enjoy all the benefits of a vessel without shouldering all of the costs.
Fractional Boat Ownership
allows customers to live like film stars for the percentage of weeks they opt to use their boat for, meanwhile sharing the costs of not only buying the high-end powerboat, but also the fees for mooring, maintenance and crew.